MetaMask is a digital wallet software specifically designed for cryptocurrencies, enabling individuals to engage with the Ethereum blockchain. Through the means of a browser extension or mobile application, users can conveniently access their Ethereum wallet, which empowers them to interact with decentralized applications. The development of MetaMask is undertaken by ConsenSys Software Inc., a dedicated blockchain software firm that specializes in creating Ethereum-centric tools and infrastructure.
If you're interested in getting started with non-fungible tokens (NFTs), participating in decentralized finance (DeFi), or buying and transferring Ethereum-based tokens, the first step is to download compatible crypto-wallet software. With this software, you'll be able to securely store any assets you create or purchase and connect with various platforms on the Ethereum blockchain.

Related:Simplifying NFT Minting with AI: The Easiest Method for 2023
Among the many wallet services available, MetaMask stands out as the most popular, boasting over 21 million monthly active users, which is a remarkable increase compared to 2020. MetaMask is a free hot wallet service that can be accessed through a smartphone app or a web browser extension. It's quite simple to set up; you can download it directly onto your phone or add it to your web browser, such as Google Chrome, Mozilla Firefox, Brave, or Edge, similar to installing an ad blocker extension. The term "hot" indicates that it remains connected to the internet all the time, enabling you to easily manage and move your cryptocurrency assets whenever you need to.
Install MetaMask
Open your web browser (Google Chrome, Mozilla Firefox, Brave, or Edge).
Navigate to the MetaMask website by typing "MetaMask.io" in the address bar and pressing Enter.
Once on the MetaMask website, you should see a prominent "Download" button. Click on it.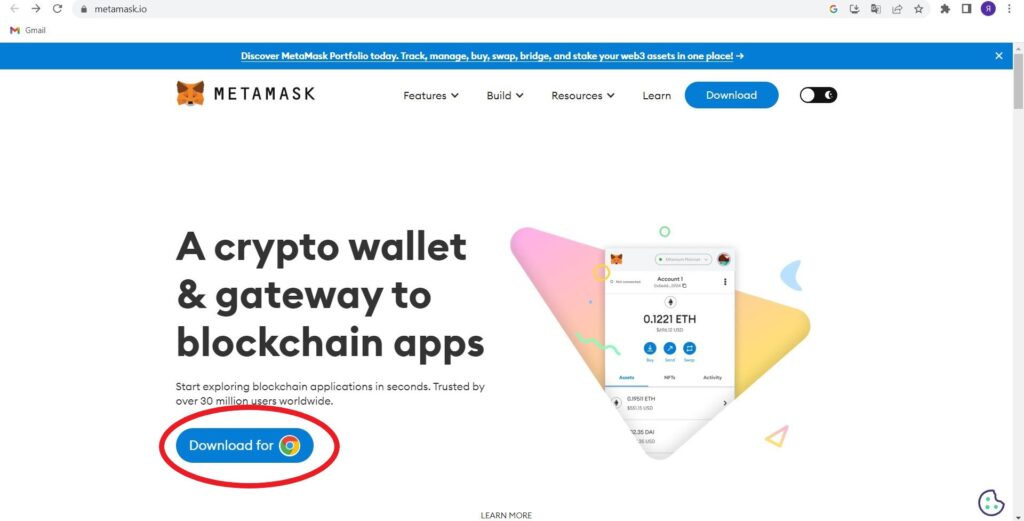 The website will automatically detect your browser and provide you with the appropriate download link for that browser.
Click on the download button, and your browser will begin downloading the MetaMask extension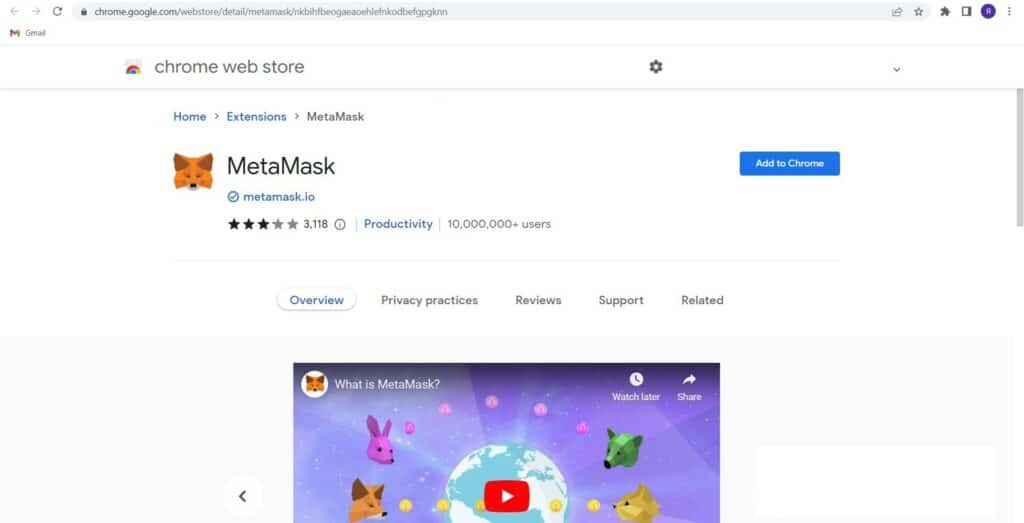 Create a wallet
After installing the MetaMask browser extension, you should see the MetaMask icon in your browser's toolbar. Click on it to open MetaMask.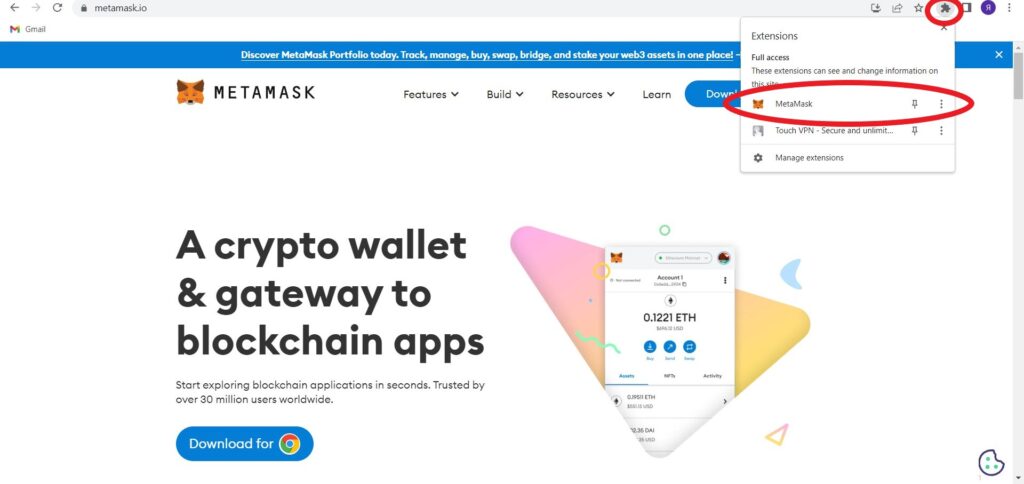 The MetaMask welcome screen will appear. Click on "Get Started."
You'll be presented with two options: "Create a Wallet" or "Import Wallet." Since you're creating a new wallet, choose "Create a Wallet."
Read and accept the Terms of Use by clicking on "I Agree."
You will now be asked to create a strong password for your MetaMask wallet. Enter a password that is secure and unique. Make sure to remember this password as it will be required to access your wallet.
After setting the password, click on "Create."
Next, you will see a secret backup phrase, also known as a seed phrase. This phrase is crucial for wallet recovery and should be kept private and secure. Click on "Next" to proceed.
In the following step, you'll be asked to verify your backup phrase. You will see a sequence of words from your backup phrase in a specific order. Select the words in the correct order to confirm your backup phrase. This step helps ensure you have correctly written down your backup phrase. Click on "Confirm" when you're done.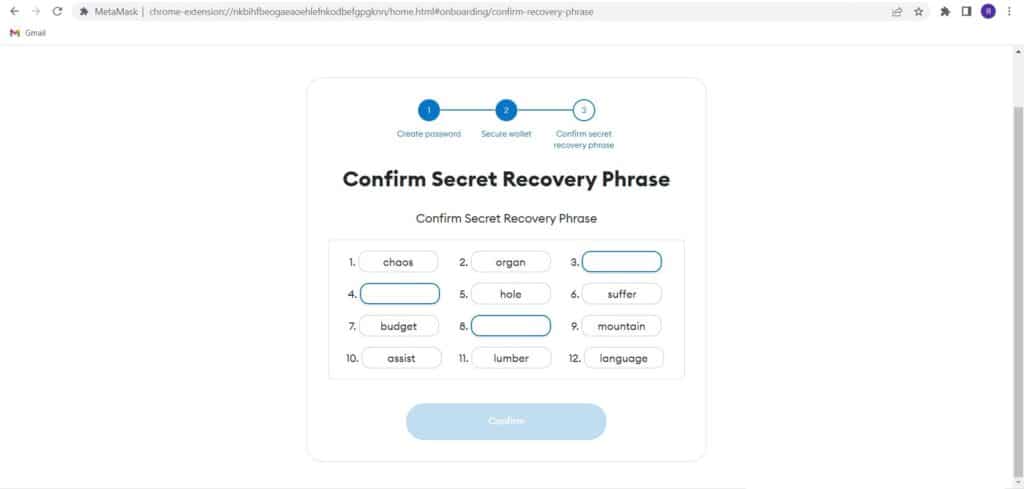 Once you have confirmed your backup phrase, MetaMask will ask you to create a unique name for your wallet. Choose a name that is easy to remember and click on "Next."
Congratulations! Your MetaMask wallet has been successfully created. You will now have access to your wallet's main interface, where you can manage your Ethereum-based assets, view transaction history, and interact with decentralized applications (DApps) on the Ethereum network.
Disclaimer:
This blog is for educational purposes only. The information we offer is not investment advice. Please always do your own research before investing. Any opinions expressed in this article are not a recommendation that any particular cryptocurrency (or cryptocurrency token/asset/index), cryptocurrency portfolio, transaction, or investment strategy is appropriate for any particular individual.