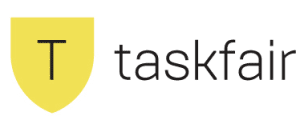 Token Name: TFT
Token Type: Ethereum-Based
Total Supply: 200000000 TFT
Contract Code:
ICO Starts: March 15, 2018 12:00 pm
ICO Ends: April 15, 2018 12:00 pm
Bonus:
Bonus Description:
Bonuses will decrease progressively from 30% to 0%, as follows:
30% - Pre-Sale Week 1
20% - Pre- Sale Week 2
10% - Pre- Sale Week 3
5% - Pre- Sale Week 4
Legal Entity:
Legal Name: TASKFAIR DEVELOPMENT ASSOCIATION LTD.
Incorporated in: Belize
---
---
---
More Details:
Taskfair is a blockchain-powered ecosystem for home service on-demand platforms and gig economy marketplaces. The Taskfair platform will power the ecosystem to provide access to blockchain technology for a wide audience of home service providers and homeowners across the globe. The main advantages of this technology are improved fraud protection with escrow smart contracts and market lowest fees.