One of the most promising strategies for the fans of Price Action, these are pin bars. On cryptocurrencies, pin bars work fine. But, of course, do not forget that the pin bar should always have some support – a key level or a Fibonacci level. Just a lot of candles with long tails, and they should not be several in a row. If you see such a formation, safely close the charts, it will not work.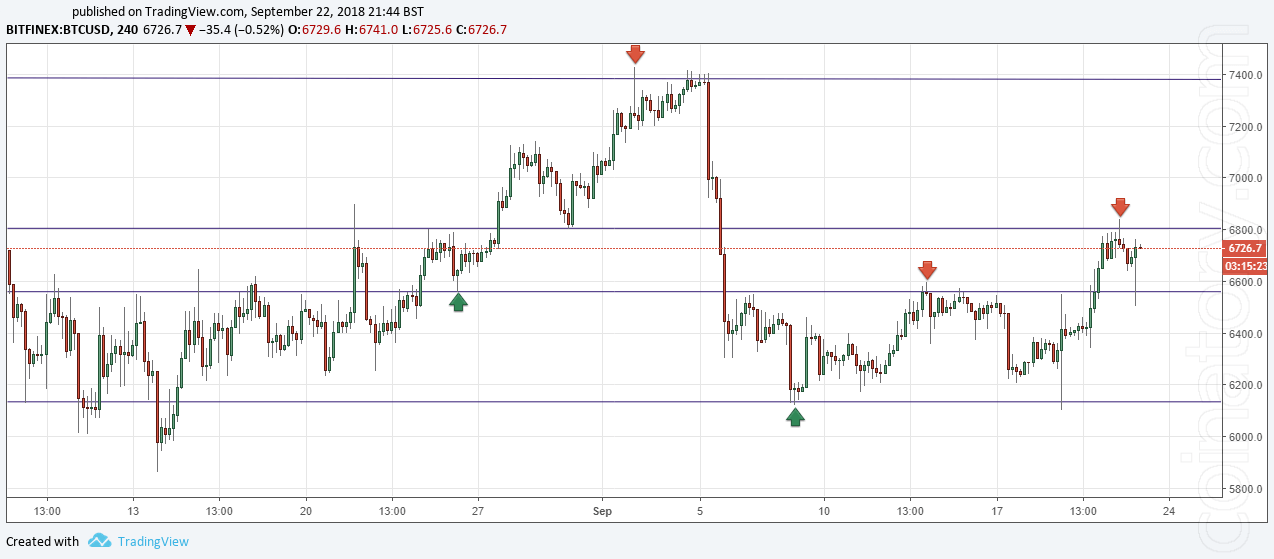 As a working TF, daytime and H4 are best suited. In general, do not forget about technical analysis, do not succumb to emotions and do not buy on tops. For those who trade long-term, it is best to use a portfolio strategy, buying all three major currencies – Bitcoin, Litecoin and Ethereum.
Risk management
The risk management and money management is very important in any trade, on any instruments. But this is a very extensive topic with a lot of nuances. It should be considered in a separate article in more detail, and now we will briefly stop on general recommendations, which, in our opinion, will suit most novice traders.
The recommended deposit is, on average, $1000. Leverage is more than 1:50 until nowhere to be found. The minimum lot is usually 0.01. There are many different brokers who provide similar trading options. One of them is Roboforex.
To simplify the calculation of risks, you can use various indicators that display the maximum number of lots to buy, the minimum lot, the value of the item, the size of the spread and the swap on the trading platform chart.
The risks to the deal are 2-3% maximum, as well as other strategies. In any case, do not forget about the money management. In general, the shoulder of 1:3 is enough for normal trading without overstating the risks. But, of course, the best way to start is to test the strategy on a demo account, then go to a real account.
Conclusion
At the moment, cryptocurrency is a very simple instrument for trading. This situation will continue for some time until large amounts of money come to the market. That is, when trading becomes more centralized, many inefficiencies, such as arbitration, for example, will go away. Nevertheless, people manage to lose a lot of money, even when everything is greatly simplified. Therefore, your task is to use your advantage, but do not lose your vigil in a fit of excitement.