A new data economy is emerging where first-party opt-in data is supreme and third-party data players will lose all relevance and power – says BIGToken – but why? And what makes it swim against decentralisation for a good answer?

The last few months have seen the world of data tossing and turning like never before. Maybe, it is waking up properly. A bevy of decentralised marketplaces and a spurt of new regulations have given the word 'personal data' a new connotation altogether. Amidst this burst of new ecosystems of data, enters a marketplace that admits that data has been suffering from lack of consent, transparency and user control; that's how abuse of data has to lead to more regulation. It also attacks this problem with a non-decentralised spin when everyone is talking about decentralisation as the ultimate elixir for data problems.

BIGtoken, built by SRAX, is what the company calls the 'first consumer-managed data marketplace where people can own and earn from their data'. The thrust is on bringing a transparent platform and consumer reward system, along with allowing consumers choice, and compensation for their data. It also aims to address advertisers in its ambit as it feels they will need specific data to effectively understand the growing pool of consumers.
A partnership with Melstar is ushering in BIGtoken's platform to India (a market it reckons as one big opportunity with a digital population of 627 million and a digital advertising space which is $3.5 billion-plus, set to grow at a Compound Annual Growth Rate (CAGR) of 32 per cent).

We caught up with Christopher Miglino, CEO and Founder at SRAX to understand how – and how much- can a new data approach stir up the current stew of data that is boiling with new bubbles of privacy issues, security worries and third-party intrusion.

Can you explain your model and approach to the decentralisation of data and creation of a marketplace?

The BIGtoken platform is not a decentralised application. Data is valuable at scale and its utility is realized with speed and distribution. Decentralisation cannot accommodate what is needed economically for a data platform. The BIGtoken platform is a centralized data system that gives its users, consumers, complete transparency, control, and compensation for their data.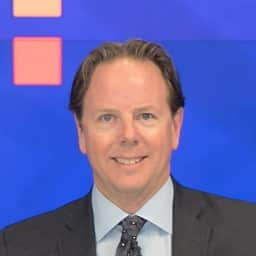 Why is it unique from other decentralised marketplaces? Does this approach improve the accuracy and customer-experience last mile of data?

Decentralised data systems cannot economically scale, and without economic scale, our users could not realize the value of their data. In order for our users to earn value for their data, we chose to keep the application centralised while giving users complete transparency and control.

What kind of revenue possibilities and applications it might have?

The revenue opportunities and the earning potential for users are vast. As the data economy in India continues to scale, and Indian consumers become more economically empowered, the opportunity will continue to scale.

Will it be competition to or complementary to what Amazon and Alibaba have done with their marketplaces?

The focus of BIGtoken is to put consumers into the data economy value exchange. BIGtoken is the only platform that gives consumer complete transparency and control of their data, and shares in the monetary opportunity for data. BIGtoken is a data marketplace, which is different than Amazon and Alibaba's businesses.

Is it possible that eventually, players will distort the concept the way Facebook etc. twisted the potent powers of the Internet?

With BIGtoken, the consumer is always in control. The data economy in BIGtoken begins and ends with the consumer.

Is it challenging to make the concept scalable, secure and interoperability-friendly given the explosion of data points in the form of IoT, self-driving cars etc. as well as the variety of data (cold data vs. warm data, real data vs. stolen/fake data, structured data vs. unstructured data) out there?

Data is only valuable at scale. The BIGtoken system was created in a way to give meaning and order to complex data sets, and turn it into powerful products.

Can you explain the potential of the 'storage' angle for this marketplace? Also, if you could elaborate on how 'financial incentives' would work while they balance privacy and control for a data owner?

BIGtoken utilizes a centralized storage structure. Consumers are paid for actions that produce data. This action could be answering a question, taking a survey, scanning a receipt, connecting a social network, or linking a bank account. Actions produce data, and data is packaged and sold in large anonymised data sets, and when data is sold consumers also earn a royalty. The consumer has complete control of what actions they take and what data is placed in the platform, and once it's in the platform consumers have complete control to opt it in or out, or delete it completely.

How crucial is the 'network effect' for the success of such marketplaces?

Data marketplaces rely on the scale to create value. The more users join, the more valuable the system becomes for everyone.

What implications can this concept have for advertisers, GDPR, first-party data players, third-party data players and other current ecosystem elements?

In the current data economy, data is gathered without transparent consent, and this leads to inaccurate data and consumer abuse. The abuse has lead to regulation. BIGtoken empowers the consumer by providing transparency and control. BIGtoken operates with transparent, opt-in, informed consent, and goes above and beyond what is required by the General Data Protection Regulation (GDPR) and California Consumer Privacy Act (CCPA). A new data economy is emerging. In this new data economy, first-party opt-in data is supreme. The third-party data players will lose all relevancy and power. BIGtoken goes beyond the traditional first-party data collector by including consumers in the value exchange.

Do you encourage your users to 'monetise' the data or to 'guard' their data? Can these two goals be very contradictory?

We encourage both. Data is valuable when it's verified, accurate, and permissioned. Limiting data exposure in systems that do not provide transparency and value, makes data more valuable in systems that do provide value.

Anything else that you would like our readers to understand or think about?

A new economy is emerging, and data is a growing asset. Data comes from each of us as individuals and consumers. When consumers understand that their data is an asset, their point of view shifts. Assets require clear consent and clear exchange. Every consumer should begin to think about how to leverage their data resources as an asset class.