Home
Authors
Posts by Cyril Fabek
ThunderBoltCoin as a spearhead against sustainability issues We live in an era in which electricity consumption is involved in problematic situations. The token presented in www.Thunderboltcoin.io...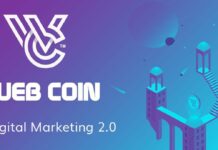 The Webcoin project announced yesterday the launch of the first of its kind Digital Marketing 2.0 platform. The launch is scheduled for July 1, 2019. A...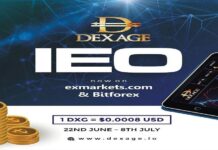 Dexage a user-centric Hybrid exchange startup has proven that it is a viable project from its recent vetting and approval for an IEO on two reputable exchanges....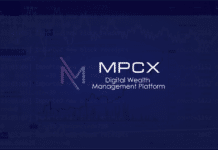 MPCX platform combines advanced technology and market expertise At MPCX, the core team has been focused on transparency and diversification. Both are keys to the success...
In the universe of cryptocurrencies, we are accustomed to an essential characteristic, irreversible payments. For a high percentage of adopters of crypto coins...
PARSIQ launches a comprehensive tool for blockchain analysis and monitoring Both Bitcoin and the transactions in its blockchain, as in the alternative cryptocurrencies (Altcoins), tend to...
The Geco One platform generates synergies between the active parts of the market A new trading platform for cryptographic assets will be launched in the coming weeks. Geco.one is aiming to...
The versatility of Blockchain plus the real value of gold reserves backing it, results in TGC. Today, we are presenting a project that will have an...
The Financial Stability Board (FSB), which advises the G20 on all matters related to finance, has concluded that cryptocurrency could potentially destabilize global finances....
Venezuela Declines Currency and simultaneously decides to work with the cryptocurrency 'Petro'. Venezuela is issuing a new currency that cuts face value by 100,000 times....