According to DappRadar, Asia has 1.7 billion gamers and generates over $72 billion in gaming revenue annually, making it a crucial industry.
According to a recent report, Asia is "crucial" to the Web3 gaming business because it already accounts for the majority of players and gaming income and has a keen interest in blockchain technology.
Over 1.7 billion video game players, or 55% of the global total, are concentrated in the Asian market, according to a report from the analytics platform DappRadar published on April 13.
According to the research, it has long been "the driving force" behind the global gaming business and accounts for more than half of all gaming revenue.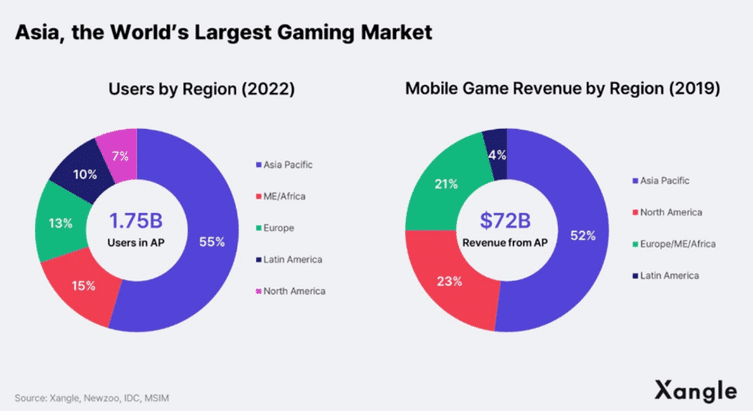 As a result of these elements, the Asia area, according to DappRadar, "plays a crucial role in the adoption of blockchain gaming."
In Asia, China, Japan, and South Korea account for 62 of the top 100 gaming businesses by market value. These three countries also dominate the gaming sector overall.
According to DappRadar, China has outlawed cryptocurrencies and forbids gaming firms from utilizing blockchain technology in their titles.
Meanwhile, gaming companies in Japan and South Korea are "leading the way in the adoption of blockchain technology in gaming," the report says, pointing to Sony's recent NFT-related patents and gaming firm Sega's announcement of its upcoming blockchain game.
source:https://cointelegraph.com/news/asia-s-current-gaming-domination-crucial-for-web3-games-dappradar