Over the past 24 hours, the number of active users of cryptocurrency exchanges has significantly decreased. This was reported on Twitter by the analytical service TokenAnalyst.
The main reason for the weakening of activity, according to experts of the resource, was the fall of the Bitcoin price. The largest digital currency over the past five days has fallen in price by 20%. On Monday, July 15, the coin dropped to $10,200, and there were real risks of its sinking below $10,000.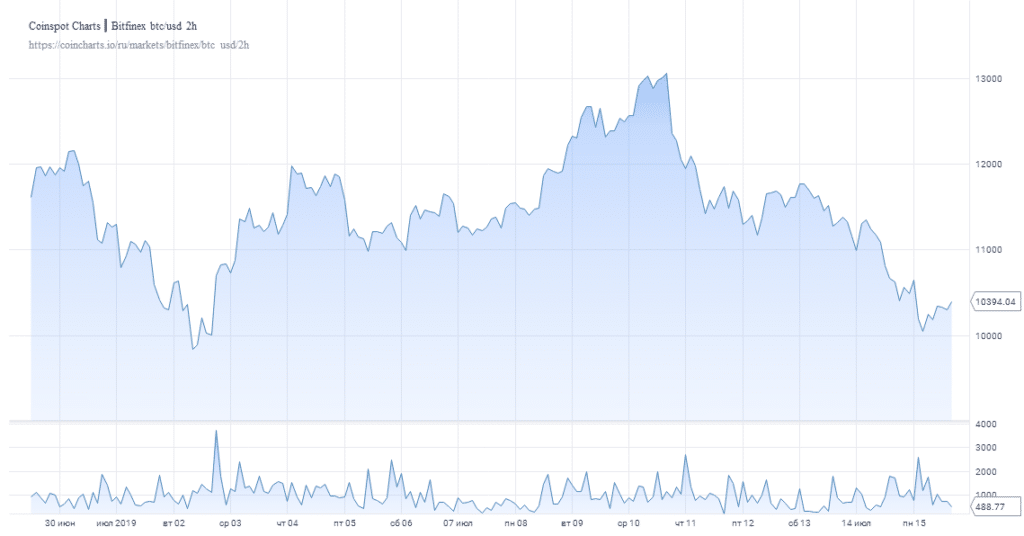 The capital inflow to the exchanges was significantly lower than the funds withdrawn. The biggest losses were incurred by the Bitstamp platform. Over the past 24 hours, traders withdrew $159 million from the exchange, while the inflow amounted to only $69 million.
Other crypto exchanges, such as Binance and Bittrex, also suffer losses, and this trend can be rampant.
Only on the Poloniex and BitMEX platforms the capital inflow so far exceeds the outflow, however, the difference is minimal.
In early July, trading volume at the BitMEX reached $1 trillion. This was told by the general director of the exchange Arthur Hayes. Bitcoin futures transactions accounted for 57% of the total trading volume on the platform.