According to the issued order of the United States District Court of the Southern District of Florida, Craig Wright had to produce a list of his public bitcoin addresses related to the Tulip Trust, which (allegedly) prove that he is Satoshi Nakamoto, the creator of Bitcoin.
Craig S. Wright's lawyers met the deadline. The published list, unfortunately, has been edited. This is a tricky move of Wright's lawyers, who are well aware that the crypto community will check addresses and will want to know how many bitcoins are stored in the Tulip Trust. These addresses can also lead to blocks from which these bitcoins were derived.
The lawsuit brought against Craig Wright by Dave Kleiman's brother can finally answer the question of whether Craig Wright has the right to call himself Satoshi Nakamoto. Well-known representatives of the crypto-community have repeatedly called Wright a fraudster and caught him lying, but their statements still have less significance than the decision of the United States Federal Court.
However, editing addresses can be seen as an attempt to postpone the inevitable exposure of Fakatoshi.
Fake evidence again?
According to WizSec experts, the provided list of addresses does not prove anything, and Wright could simply take the addresses of the first recipients of the rewards for the blocks and declare that they belong to him. If you simply substitute the addresses of the first 70 recipients in the edited document, you will find that they completely coincide with the edited lines.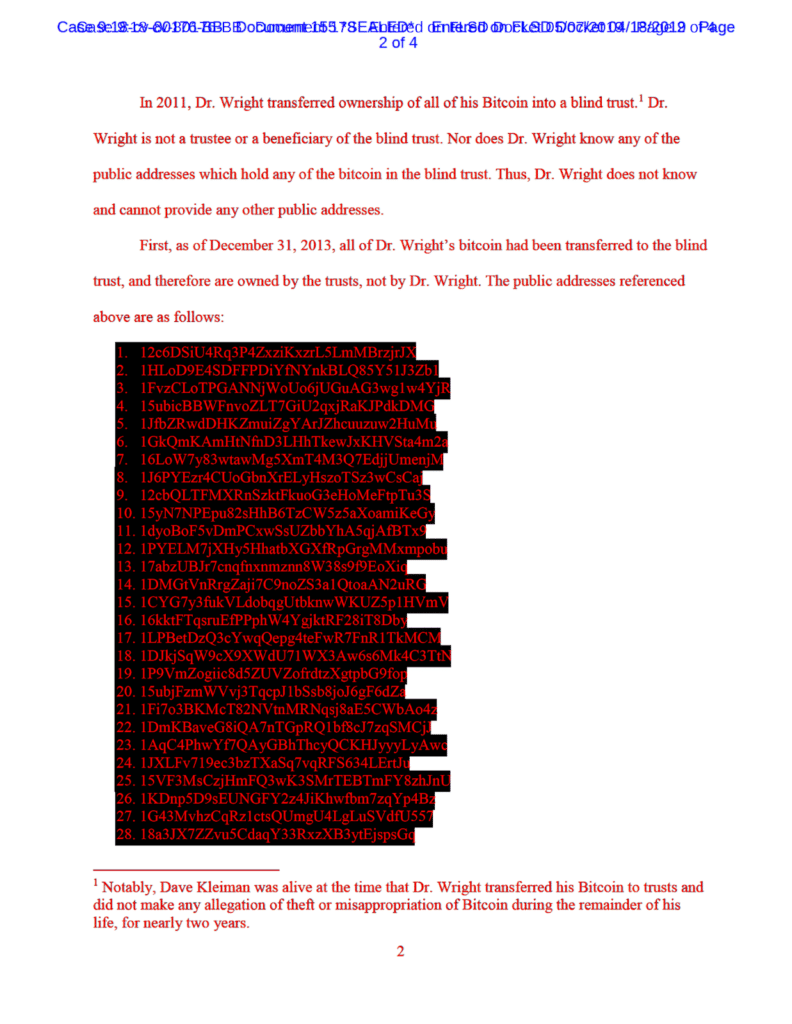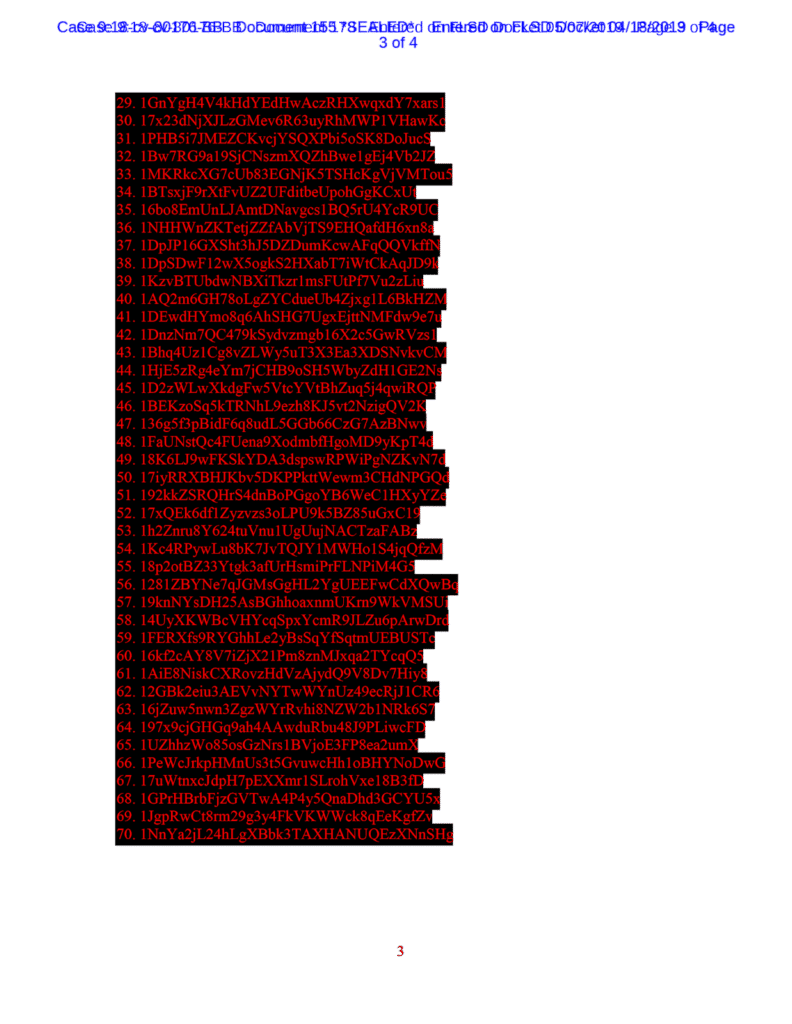 Both images are taken from the WizSec blog and can be found here.
Perhaps Wright thinks that being a bitcoin miner means pointing at bitcoins and yelling "Mine!"?
It seems that Wright simply copied the list of addresses from the blockchain and pasted them into the document without providing any other evidence that they belonged to him. Wright's lawyers say that "Bitcoin addresses can't be remembered for nearly a decade, but Wright knows he's got a certain number of blocks and can provide public addresses associated with them."
Are we getting fooled again?