The New Zealand cryptocurrency exchange Cryptopia has been hacked and now conducts unscheduled maintenance of its systems.
The announcement has just been posted on Twitter, which says that the losses are "significant":
The exchange can not report the scale of the damage now.
When you try to go to the Cryptopia website, the following message appears in front of users: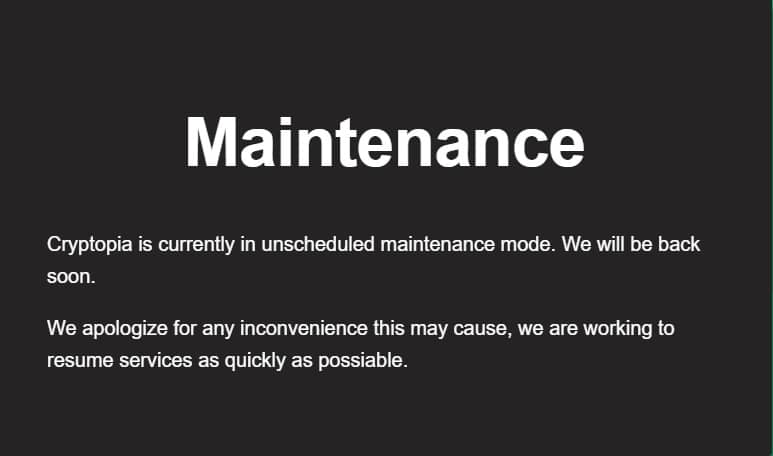 It is worth noting that the first official tweet about the maintenance of the exchange dates back to January 13 and says:
Thus, we can assume that the stock exchange was hacked even earlier than January 14th.
The first exchange hacked in 2019
Cryptopia was the first cryptocurrency exchange, which was hacked in 2019.
The popular Bitcoin expert Whale Panda (@WhalePanda) hinted on Twitter that this could be "internal work", since now "many small exchanges are trying to make ends meet".
It seems the news has not yet touched the markets.
At the same time, the announcement of the exchange said that the relevant government agencies, the police of New Zealand and the Department for the fight against crimes in the field of high technologies have already been informed, and that a joint investigation is underway.