Cryptoderivations provider LedgerX has launched Bitcoin Volatility Index (LedgerX Volatility Index, LXVX), which will track indicators of options traded on the company's platform by analogy with the VIX index of fear on the stock market from CBOE. At the moment, this tool is available on the company's website and is not sold as a separate product.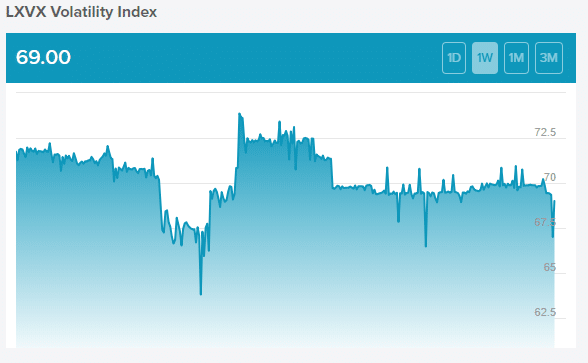 According to Juthica Chou, President and Head of LedgerX Risk Management, the volatility index reflects the expectations that the market forms, and this tool works in any market. With the "Bitcoin Fear Index", traders will be able to track risks and more effectively manage companies. For example, comparing LXVX indicators at the end of 2018 and the beginning of 2019, Chou noted that the level of fear and uncertainty became lower, although it significantly exceeds a similar indicator on the stock market.
Recall that in October 2017, for the first week of trading cryptocurrency derivatives, LedgerX observed 176 swap transactions and option contracts worth more than $1 million. And for the entire period of work in this area more than 50,000 transactions were concluded on the site for more than $500 million.