Google search engine users are now more interested in the blockchain topic than in cryptocurrency.
As the NextWeb portal notes, citing data from the Google Trends service, Internet users have become more actively interested in the essence of blockchain technologies and their application options. At the same time, the number of requests on the topic of cryptocurrency, in contrast, continues to decline.
In late October, Google Trends reported a drop in the number of requests in a search engine on the topic of cryptocurrency to the indicators of May last year. If we compare with the peak in December 2017, the number of requests for Bitcoin has fallen by 93%. At the same time, interest in Ether and altcoins fell as well.
However, the number of users searching for information about blockchain platforms and options for using them is rapidly growing.
From the graph below, it follows that at the end of last year, interest in cryptocurrency was significantly higher than that of the blockchain, but then began to fall. And in October 2018, the number of requests for the blockchain for the first time exceeded this figure for digital assets.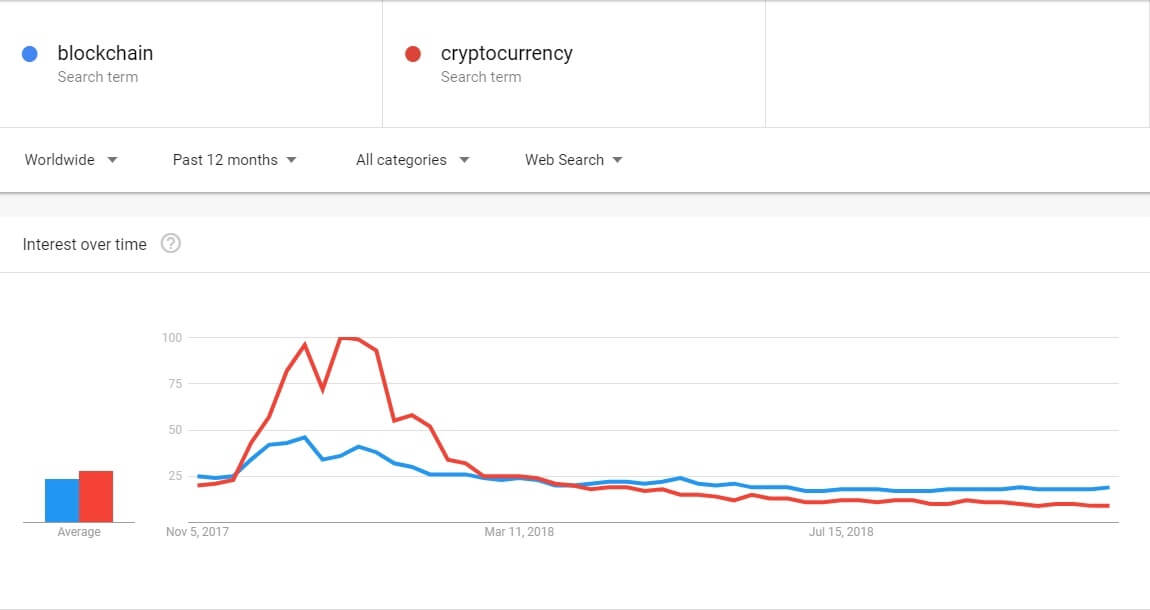 It is still difficult to predict in which direction the chart of requests will move on, but it is quite possible that as demand for digital assets recovers, Internet users will again become more interested in Bitcoin and other coins.