Since its launch in December 2018, bitcoin futures, contrary to expectations, have not caused a revival of the market.
There are two exchanges that trade bitcoin futures – CME and Cboe. In the third quarter, both exchanges collectively accounted for 9,000 contracts per day, which is very small compared to the traditional futures market.
In general, activity on CME is growing. However, investors expected the launch of contracts to be accompanied by huge trading volumes. Michael Unetich, vice president of cryptocurrency at Trading Technologies International, explains:
The market simply was not ready for that to happen.
Preparations for the launch of Bitcoin futures pushed the growth of the cryptocurrency market last year. Many thought that CME and Cboe would buy bitcoins to finance their futures contracts. It was also assumed that after the launch of a new tool, Wall Street will pump up the price using futures. However, the reality was far from expectations: Bitcoin reached a peak in the same week when futures were launched, and then began to decline. The record maximum of $ 19,870 was recorded on December 16, 2018, between the launch on Cboe (December 11) and the CME (December 18).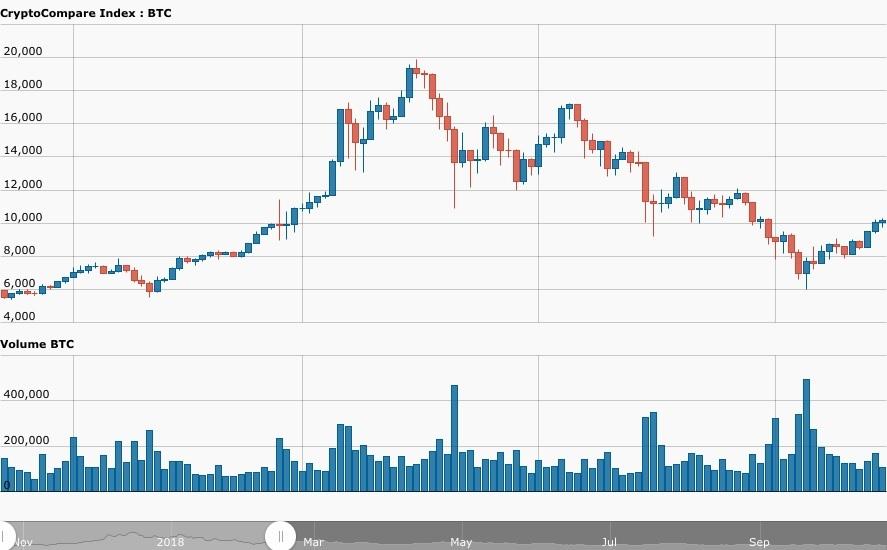 On Wall Street, they admit that bitcoin futures contracts fell short of expectations. Professor of Finance at the University of Houston Craig Pirrong says:
This is not what can be called a "roaring" success. Institutional players stayed away from bitcoin; futures contracts as such, apparently, will not generate significant volumes.
Many wonder why the big players are not interested in the tool. It is believed that they were scared away by the risks and too much undue hype around cryptocurrencies.
Chris Concannon, Cboe COO, notes:
There were more talks than trading volumes. I am shocked by the attention that the market receives, given its size. All crypto market is the fifth part of Apple.
Besides the fact that bitcoins themselves are risky, futures contracts are expensive. While the CME S&P 500 flagship futures require a 4% initial margin, this figure is 40% for bitcoin futures. This means that investors need ten times more capital to enter a trade. Despite this, professionals are confident that bitcoin futures have a future.
Brad Coppen, head of crypto-trading at CMT Digital, compares this tool with VIX futures, which make it possible to make money on market volatility
VIX is gaining strength over the years, but now it is a very successful product Cboe; around it is built a lot of ETF and there is a whole class of assets. Futures on bitcoin will take its place. Many have forgotten just how much time is needed for this VIX.