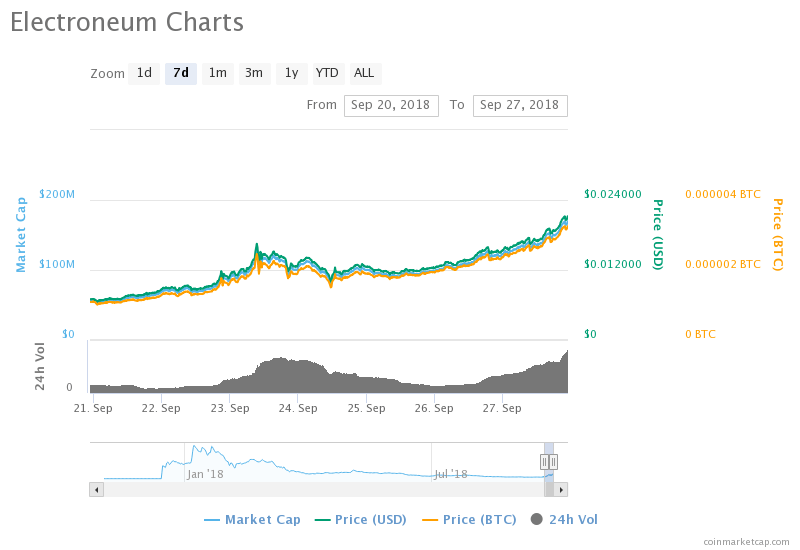 While the attention of the crypto world is mainly concentrated at today's price growth of bitcoin cash, there's another interesting coin that experiences constant growth – Electroneum ETN. For the past two weeks, the price went up from 84 satoshi to 318.
In the last 7 days, the price change is almost 196%. Such a price change returned ETN to the top 100 cryptocurrencies (by market cap) and now Electroneum is back to top 50.
We wrote about the possible reasons for that in the previous article.