Who buried the cryptocurrency when bitcoin fell below six thousand? This morning bitcoin is back on the horse – and this hasn't happened for quite a time. At the moment, the price is a little over $ 8200. Let it be far from the marks reached in November – December, but still much better than it was in recent months.
The prices of other popular cryptocurrencies also slightly increased: Ether costs about $ 470, Bitcoin Cash – about $ 840. The reasons for this growth, as usual, can not be explained easily. There hasn't been much positive news about bitcoin or other cryptocurrencies recently. We know what happened. But before we tell this…
Congratulations!
Our congratulations to all BTC HODLers and to the whole crypto world!
It seems that bitcoin now has the really strong confidence regarding its price to go nowhere but up. It's been tough times since January, people were losing faith in bitcoin, miners were on the cut down diet and the ghost of depression was in the air but we knew that one day the moment will come!
It seems to be the perfect moment to remind, that earning on bitcoin price is just side effect of the main aim – to show a new, better type of economy where all transactions are fast and transparent and decisions are made through consensus and where emission cannot be regulated and the total supply is fixed. Who knows, maybe Bitcoin will be the one to become the basement of this new type of economy? Time will show.
So, what happened?
There's no obvious reason for this price change, but putting the serious tone aside, the answer is, bitcoin is finally in the solid uptrend and the price went up!
Here are some possible explanations of the current situation with BTC price:
First:
Some altcoins went too far, for example, Ripple plans to dislodge bitcoin.
Second:
bitcoin did something!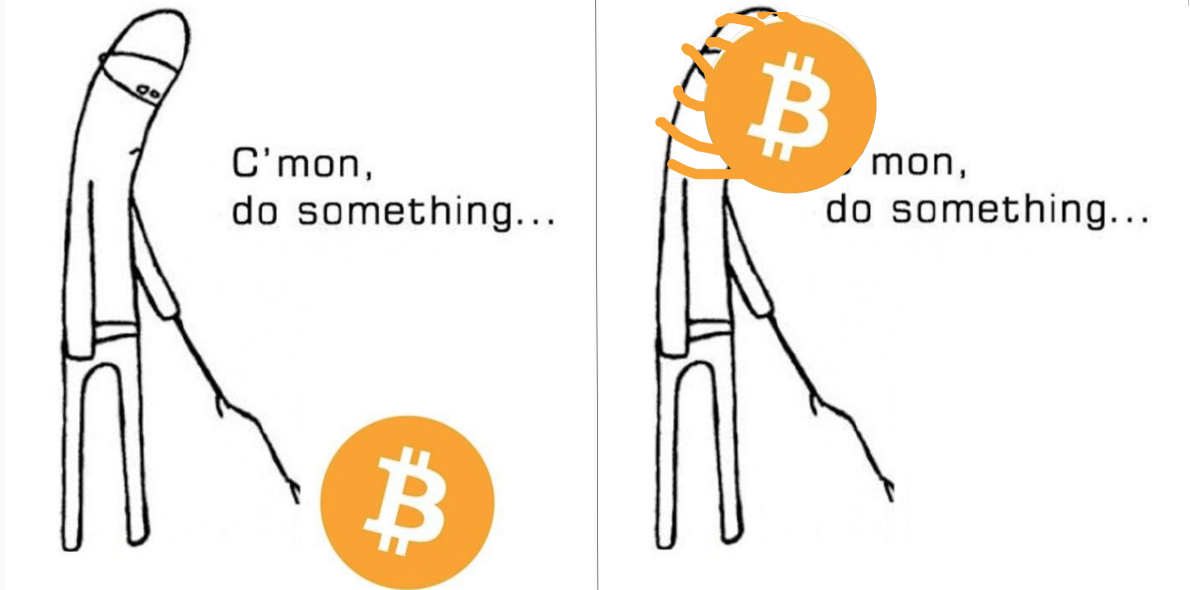 The point is, if you search for the reason of you being in the good mood, there's a high risk of either not finding anything or spoiling the mood.