Last September, the company Sirin Labs announced the release of the Finney smartphone, a smartphone named after the famous cryptographer Hal Finney. The mobile phone will appear on the shelves in November this year, and today details of its design became known. When designing the device, the engineers of the company decided to recall the form factor, such as a slider, that had lost its relevance. On the back panel, there is a retractable module with an additional display Safe Screen, responsible for cryptocurrency transactions. It is promised that under the work of the second display a separate "hardware" is imprisoned, but at the moment there is no clarity as to how it all functions.
The luxury cryptoflagship will receive the Snapdragon 845 platform, 6 GB of RAM and 128 GB of memory with support for memory cards up to 2 TB. The smartphone will be awarded a 3280 mAh battery, a 6-inch display with QuadHD + resolution, a front camera of 8 Mp and a rear 12 Mp module. Finney will work on the operating system Shield OS created by Sirin Labs on the basis of Android. The firmware has a cryptographic core for working with cryptocurrency wallets and for the gadget should create a separate TCS network of Tangle technology from IOTA. Token of Sirin Labs will act as a currency, and Foxconn will do the production of the smartphone.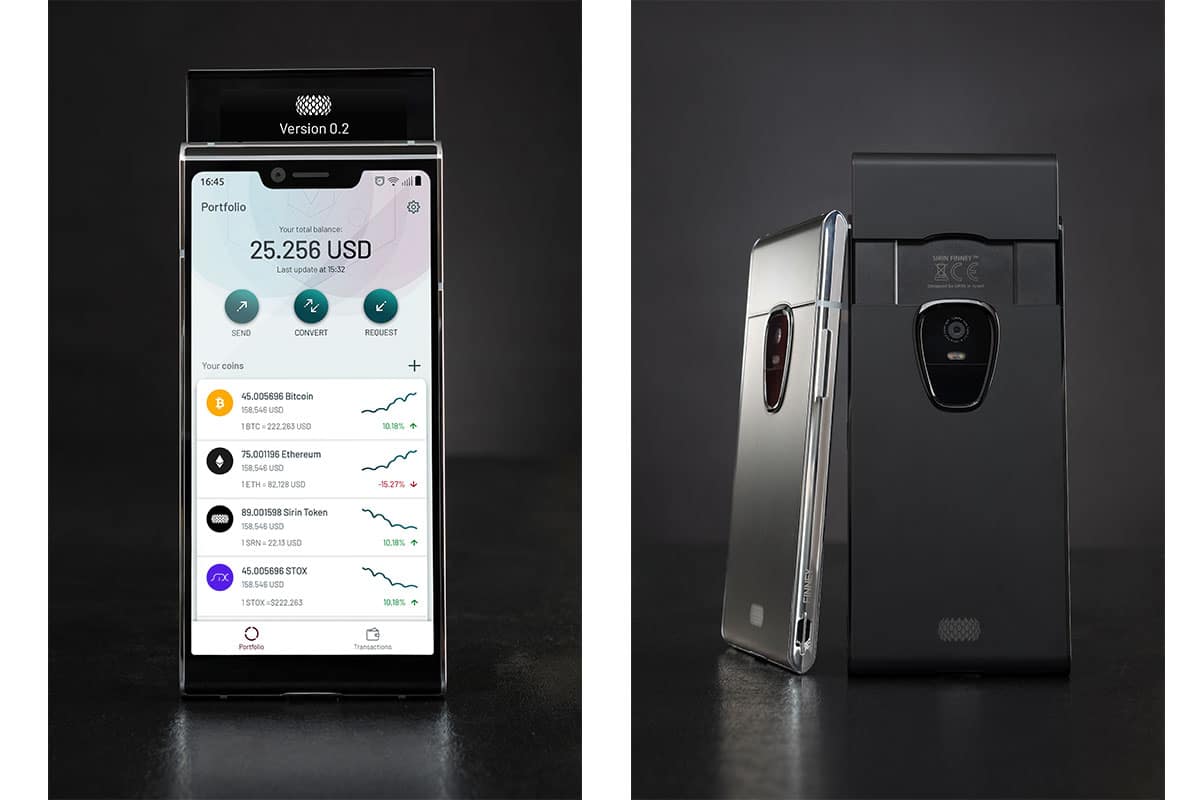 For those who are not familiar with the company Sirin Labs, we will report that it was established in 2014 and specializes in creating hardware and software products for blockchain technology. The plans to release a whole line of blockchain gadgets and its first smartphone Solarin was introduced in 2016. For its first creation, the manufacturer requested sky-high price tags from $ 13,800 to $ 17,400 depending on the version. At pricing of Finney, the manufacturer has shown more prudence and is going to sell it for $ 999 "only".