For those of you, who checked the Bitcoin price today, the picture was shocking.
Here's how it looks at the time of writing on gdax.com: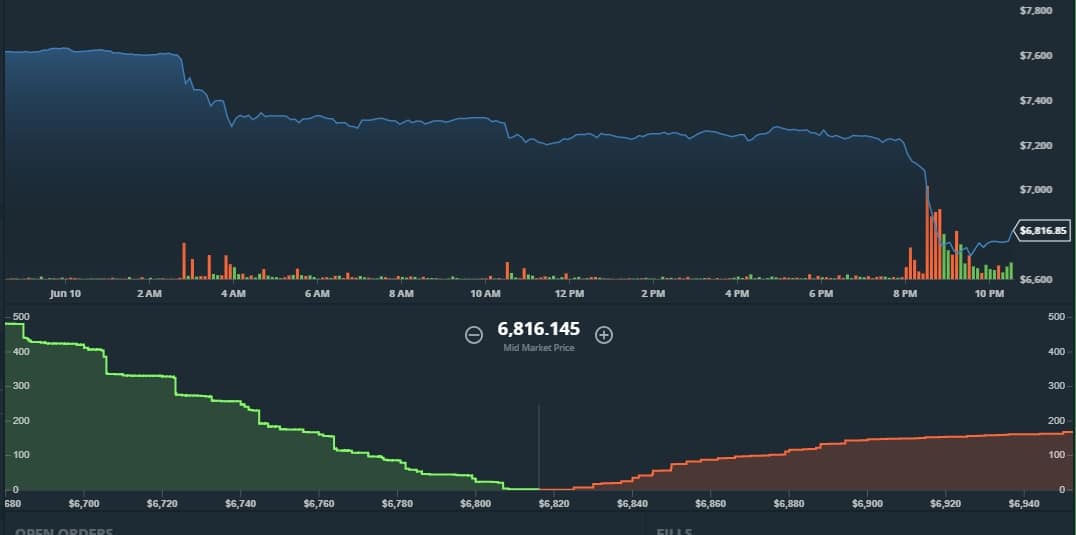 Doesn't look promising, isn't it?
BTC price crashed first support zones at 7220$-7200$ and another one at 7150$ – 7095$. This opened "good old" (not really good though) supports at 6950$ and 6690$.
Later on, 6950$ support was smashed and even 6690$ was challenged by the peak 6665$
After that, the price bounced up and we've seen buying orders to prevail the selling ones.
What happened?
Taxes, according to smartereum.com article.
The main point of the article is that US investors are selling off quickly before they file their April taxes.
The CEO of ARK Invest said in a quote:
"Those who have never paid taxes before are shocked. Many people gained a lot from cryptocurrency last year but currently, do not have enough cryptocurrency to pay taxes for their last year's gains."
How will that help?
If an individual buys and sells Bitcoin within the same year, the person will be taxed on short-term capital gains which can be as high as 39% depending on the tax bracket.
Airdrops and Bitcoin mining are also being taxed. However, they are taxed as ordinary income, and so the rate depends on the Individual's tax bracket. However, when a person holds on to Bitcoin for more than a year before selling, it will only be liable for what the IRS refers to as long-term capital gains. The rate for this kind of tax is significantly lower from about 15 to. 23.8%.