Fork
At block 307500 which is approximately 10.30am BST on May 30th Electroneum will have the fork. That is planned, ASIC-resistant fork following the successful Monero fork Lithium Luna with its ASIC resistance.
Main changes:
Anti- ASIC
Transfer Fee Increase
Increase block size before a penalty
Disabling of RingCT & Mixin
Mempool life to 3 days
2-minute blocks (1-minute before the fork)
Doubling the Block Reward (to keep it up the increased blocks timing)
Reduce difficulty window
For more details, check the official fork page
Electronero
It might seem that it is the end of the story, but we suddenly have another Electroneum fork announced at bitcointalk – Electronero ETNX. The "team" claims to provide:
more  reliable  platform  to  current, past Electroneum and future Electronero  users
The main aims of Electronero cannot be really clearly stated even in their 10-page whitepaper (it actually has 8 pages of the text that means something).
You might want to read the Exposing the Electronero fork as well.
For all the Electroneum users – it is promised that you claim your new Electronero 1:1 ETNX for ETN. But don't risk if you will be asked to use your ETN keys in the new ETNX wallet (that is not even released, by the way) as it might be fraudsters that will steal all your ETN.
The only good thing about Electronero is that it's not trying to become ASIC-friendly fork as happened to Monero and Monero Classic. More details in this article.
Current Electroneum news
Electroneum just hit 100,000 mobile miners for the first time since it went live!
Electroneum Now Accepted At Megaxstore! Since April 27. You can read the article about this here.
Electroneum is doing well today, we see the trading volume increase and the price going up as well.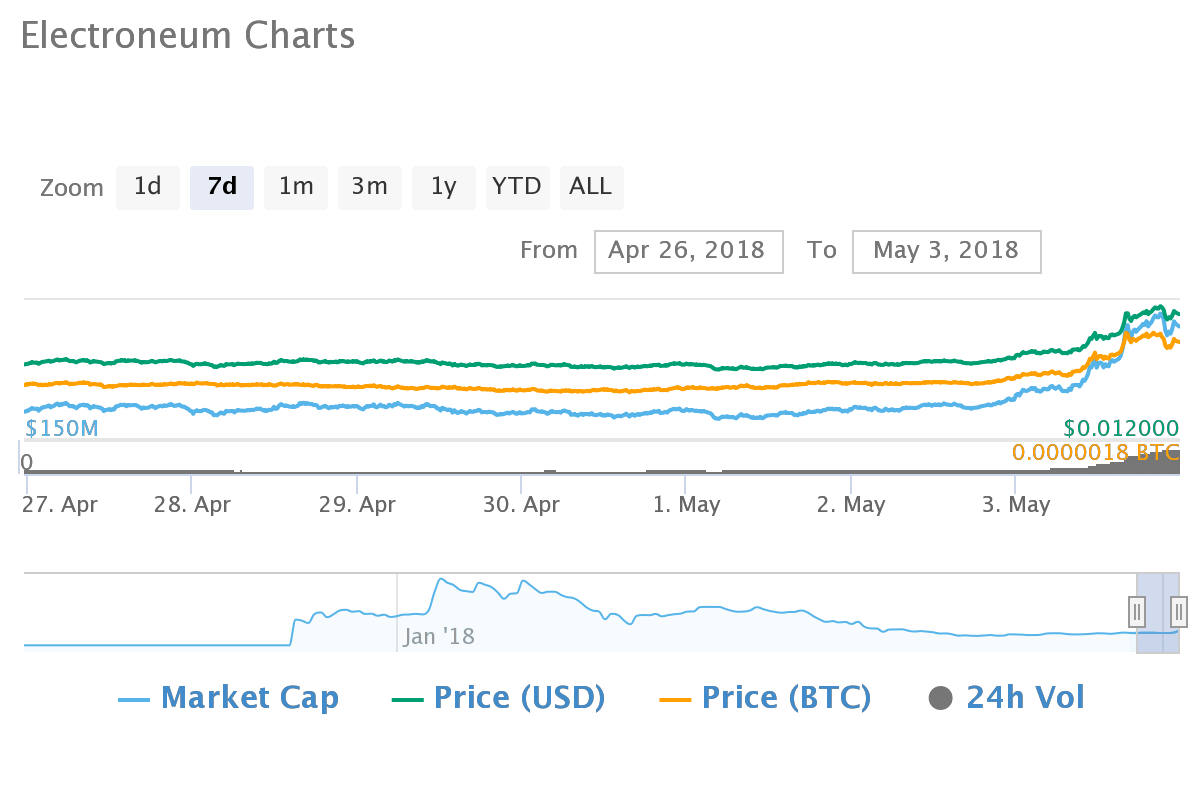 Why did this price increase happen? The Facebook announcement of acceptance on Megaxstore or Electronero? What do you think?