The combined market cap of all digital currencies and tokens has now risen to $395 billion, some $150 billion up in this month.
Trading volumes have risen now too above $21 billion, with pretty much everything in green. Some up 5%, some 10%, and some 20% or more, with at least one small coin up 50%.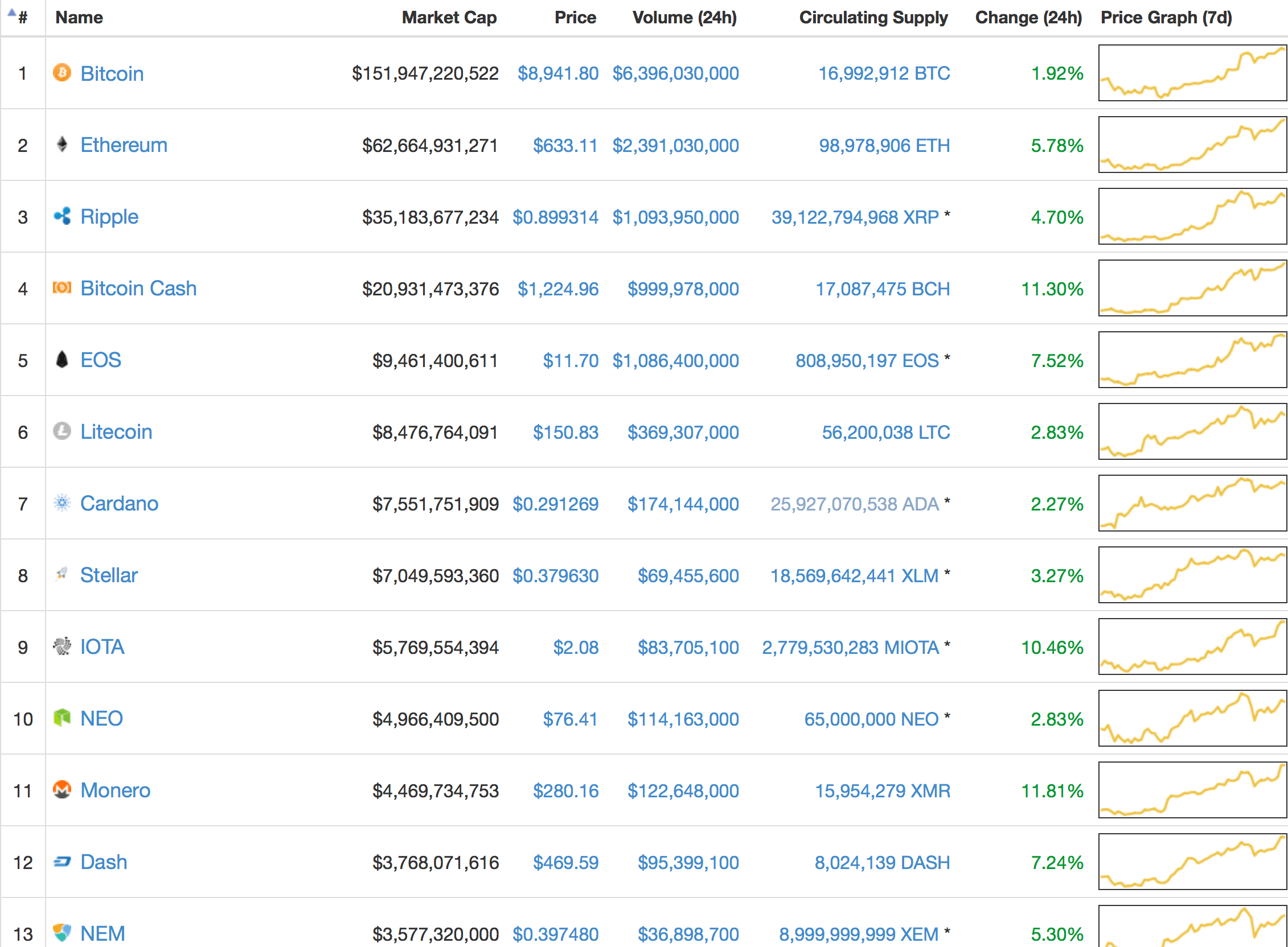 There's quite a bit happening today, but the big gainer for now is bitcoin cash. They're above a $20 billion market cap once again, and their volumes are at almost $1 billion.
They have now doubled since their bottom, the first big coin to do so, with market movements there quite bullish this week.
Much of it does appear to be sentiment driven, but BitPay is also continuing their integration of bitcoin cash. Now having it as an easy option in their point of sale check-outs while working on allowing merchants to retain some or all of their revenue in bch.
Dentacoin is the one that went up more than 50% today. It's actually not a coin but an ERC20 ethereum token.
As the name suggests, they're focusing on the dental market, claiming to be building-in insurance, as well as a healthcare database.
How much leg it has, we're not sure. With their trading volumes currently at just two million dollars on a market cap of $400 million.
Bitcoin continues to be a grandpa, although they're near that over $9,000. They keep losing market share, down to "just" 38%, and their trading volumes are a bit down from $7-$8 billion to $6 billion.
Ethereum has crossed resistance at $620, and is working hard to keep up with bitcoin cash. They have a vote underway, and it's a pretty close call, considerably swinging in the past four-five days.
It's price direction, however, has been mainly up since the bottom at $350. The little baby is growing. They all are growing. For a new stage does appear to be here.